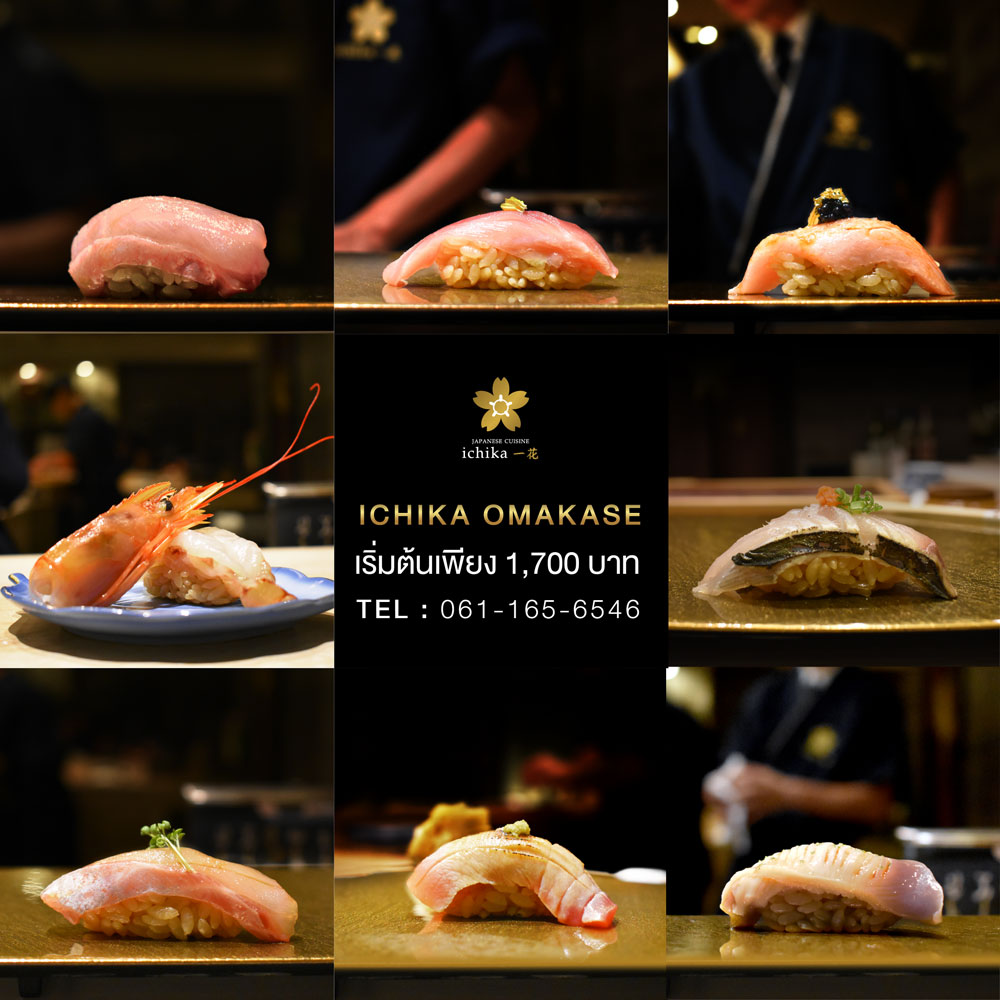 Omakase is like an art of Japanese food which customers can admire both for its beauty and taste. Those who are in an Omakase restaurant can fully trust the chef and feel excited for what they will get served surprisingly. Omakase in Bangkok is so trendy now as many people love japanese food and with Omakase style, customers can try the best seasonal ingredients which are doctorate creatively like pieces of art you can taste.
Because of the pandemic, it is harder to fly to Japan but those who love good quality Japanese food can now try Omakase in Bangkok. The chef will prepare ingredients in a simple way to keep the best taste of fresh ingredients. The full right to decide what kind of food or dish will be prepared also depends totally on the chef just like the meaning of omakase in Japanese which is "I will leave it up to you". However, they will not serve food that customers have allergy with or cannot eat some type of ingredients.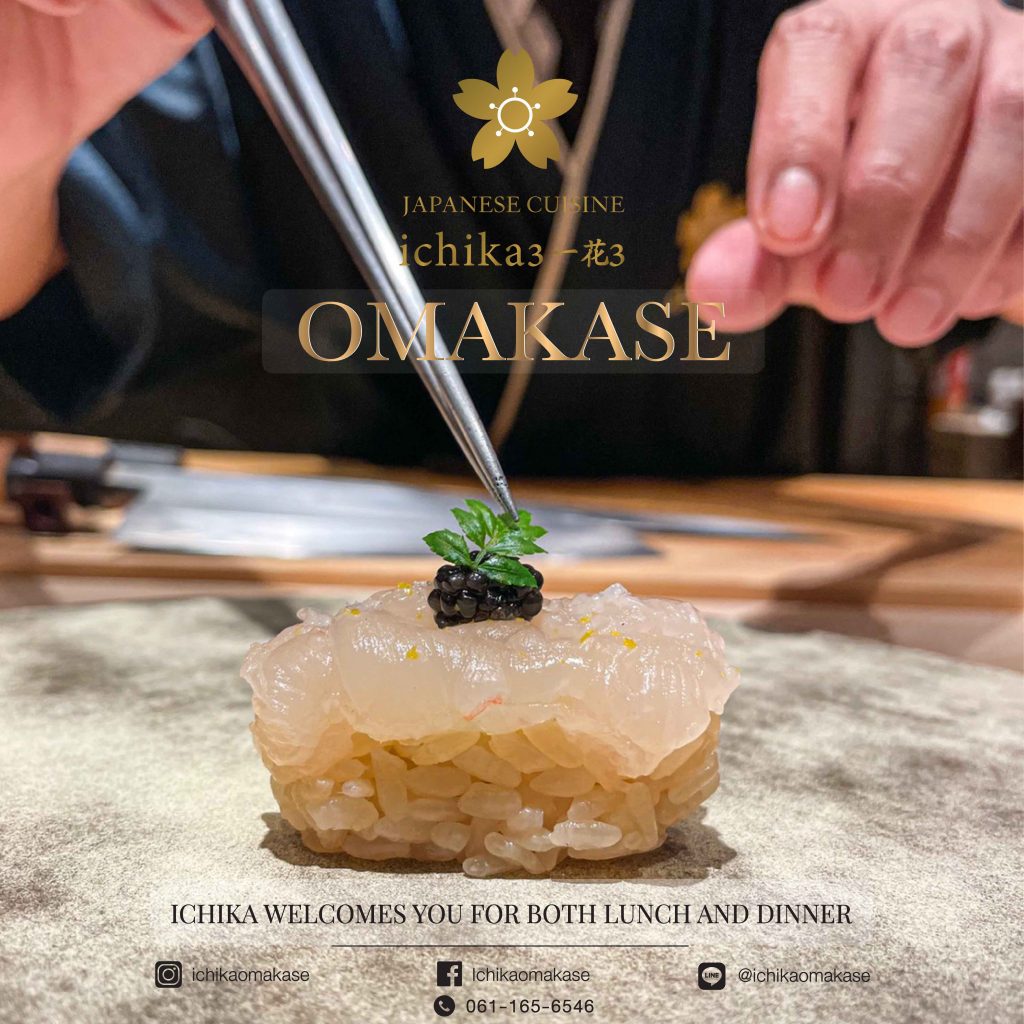 Omakase gives a chance for the chef to prepare food in front of the customers, tell the story behind it and see the reaction of the customers as well. On the customer's side, to experience real Omakase they should be open-minded and try out dishes created by chefs. Then chefs and customers can be truly connected and the happiness of both starts from there.
Ichika Omakase in Bangkok
Asok – Sukhumvit soi 18
At Ichika Omakase in Bangkok, our professionals seek for the best seasonal ingredients from Japan with know-how to keep its freshness for our customers. Examples of quality ingredients we used are Sujiko, Ishigaki Gai Scallops, Chawanmushi Steamed Egg, Sawa Kani Crab, Isaki Fish, Aji Fish, Kaki Oyster, Shako Crayfish, Kuruma Ebi, Madako Octopus, Houbou Fish, Uni, Sendai Gyu Beef, Ankimo Fish Liver, Sumi Ika Cuttlefish, Hon Maguro, Otoro, Sima-aji Fish, Hirame Fish, Nodoguro Fish, Anago and Tachiuo Fish, and many more. 
Here in Ichika Omakase in Bangkok, we also served fresh wasabi from the plant for our customers to taste authentic Japanese food. In addition, our chefs serve other fresh ingredients and create the best taste out of it. The atmosphere of the restaurant is simple, cosy and peaceful to create the best experience for our customers. There are many courses for customers to choose from starting at 1,700++ baht!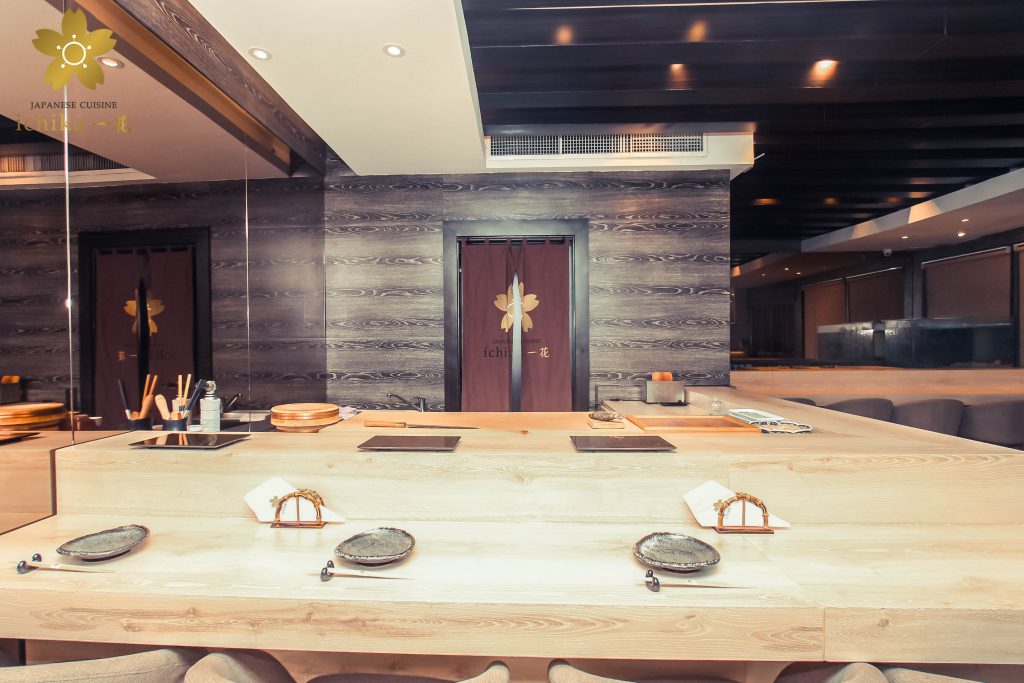 Ichika Omakase
Japanese Cuisine
Opening Times :
12:00  – 14:30 p.m.
18:00 – 22:30 p.m.
( Tuesday – Sunday )
Contact for booking :
Tel. 061-165-6546
[ Reservation only ]
Please contact Ichika Omakase
before reserve
Our other social media
Click here
---
Ichika Omakase in Bangkok's Map :
Google Map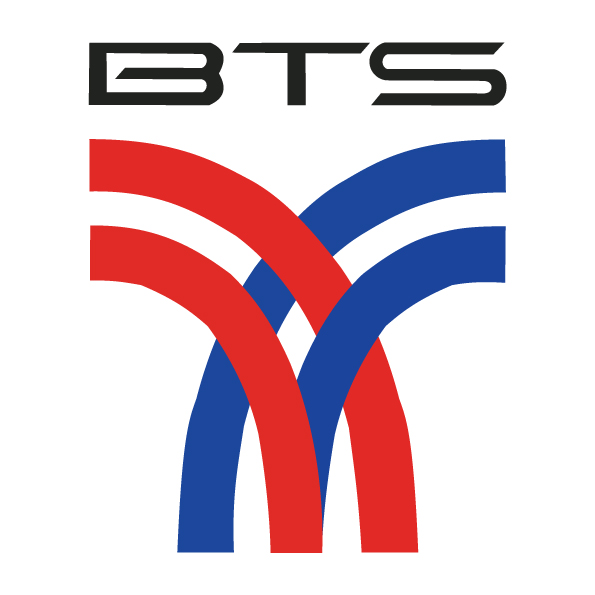 Asok BTS station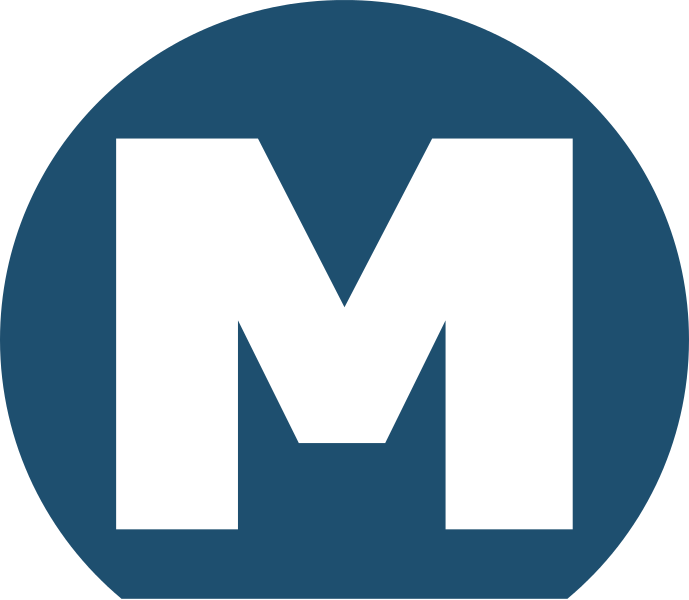 Sukhumvit MRT Station
( Walking for 10 minutes )